Welcome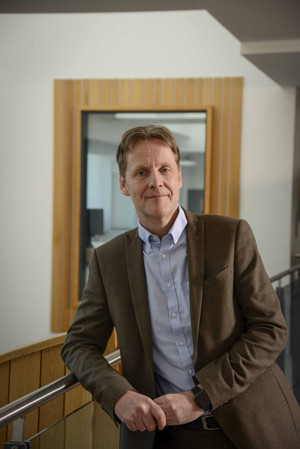 Richard Ronksley, PrincipalRochdale Sixth Form College (RSFC) is one of the best sixth form colleges in the country for student progress, students who come to us consistently perform exceptionally well. Indeed, in recognition of the fantastic achievements of our students and staff RSFC was named Sixth Form College of the Year 2021 in the recent Times Educational Supplement Awards.
RSFC are specialists within the sixth form sector, our mission is to support and enable you to shape your future. Our track record shows that RSFC are very successful in helping our students reach their potential. RSFC, along with our local community are very proud that Ofsted rate Rochdale Sixth Form as a grade 1, an 'Outstanding' college.
It is though, the intangible things that make RSFC so successful. You can call it a philosophy or call it a culture, or a vision but it is just how we do things.
RSFC has a reputation for nurturing and developing the potential that exists within every student and member of staff. Our students are hard-working, tenacious, and exhibit exemplary behavior; RSFC staff are highly skilled and dedicated professionals. Consequently, RSFC has a national reputation for excellence, and the college is regularly cited as an example of the very best practice in the sixth form sector.
Reflecting on the successes of RSFC is recognition of past endeavours, of which we are very proud, but to be outstanding and ensure that RSFC provides the best sixth form experience to every student means that RSFC is constantly adapting and evolving. Our commitment to be at the forefront of sixth form education and ensure that you benefit from a second-to-none education is uncompromising. Through the ongoing uncertainties of the pandemic, one promise I can make is that your experience at RSFC will be supportive, rewarding and memorable.
With very best wishes,
Richard Ronksley
Principal