Local Governing Body
RSFC is part of Altus Education Partnership, you can find further information about the governance structure here.
Please see below for members of the Rochdale Sixth Form College Local Governing Body.
Mary Blauciak (Chair)
Contact details for the Chair
clerk@altusep.com or postal address c/a Chair of Governors, Rochdale Sixth Form College, College Road, Rochdale, OL12 6HY.
Mary has held a number of senior positions in further and higher education including Deputy Principal at Buxton and Leek College (University of Derby) and Vice Principal at The Manchester College. In addition to strategic and operational management she was Quality Nominee for Ofsted inspections and Institutional Facilitator for QAA reviews.
Her experience encompasses curriculum and qualification development, external examining and facilitating and managing numerous collaborative partnerships. She has spoken at national conferences on Foundation Degrees, 14-19 education and apprenticeships, and internationally (British Council) on HE in FE. Since retirement she has continued to undertake Designated Body Reviews for the QAA.
Mary's experience has spanned a wide range of specialist sectors, but she has long term and significant engagement with the creative industries. Prior to entering education Mary worked for fifteen years as a graphic and installation designer in the museums and arts field. Her three children were educated in Rochdale schools, and she is delighted to have joined Rochdale Sixth Form governing body.
Susan Gettings
Susan has worked at a local primary school in Rochdale for 15 years as a Teaching Assistant and has lived and worked in Rochdale for most of her life. She is a keen gardener, likes walking, camping and enjoys listening to live music and socialising with friends.
Susan had a son and daughter attend Rochdale Sixth Form College and has been very impressed with the college and its commitment to the students. Her son is a student at the University of Leeds and her daughter is at the University of Hull.
Susan believes Rochdale Sixth Form College, being ranked the best performing college in the country, will continue to have a big impact on the town as our young people no longer have to go out of town for quality post 16 education. Julian, and all the staff's, dedication and enthusiasm drives the students to success and the results speak for themselves!
Gillian Morrell – Vice Chair
Since leaving Oxford University with a degree in Mathematics Gill has worked in the Nuclear Industry in the areas of Radiation Protection, Nuclear Safety and Code Development. During this time she undertook a part time MBA at Manchester University. She has two daughters the eldest is currently studying at Nottingham University whilst her youngest has just started her A-Levels at Rochdale Sixth Form College.
When not working or keeping on top of her 18th Century farmhouse she is a keen horse rider and for the past ten years a dedicated Pony Club Mum travelling her daughters and horses around the country to competitions.
Gill is looking forward to applying her skills for the benefit of the college and playing a small part in continuing to maintain and improve the excellent culture and nationally recognised performance that has been instilled for the benefit of the young people of the Borough.
Imtiaz Ahmed – Parent member
Imtiaz has a Master's degree in Zoology and is a qualified youth and community worker, he has previously worked with Rochdale Borough Council and Hopwood Hall College. Imtiaz brings a wealth of governing experience following time spent as governor at Deeplish Primary School and Oulder Hill School. He is currently Governor at Kingsway Park High School and has a strong interest in Equality & Diversity.
Dawn Brown - Parent governor
Statutory Documentation
Information of the Trust Website
Structure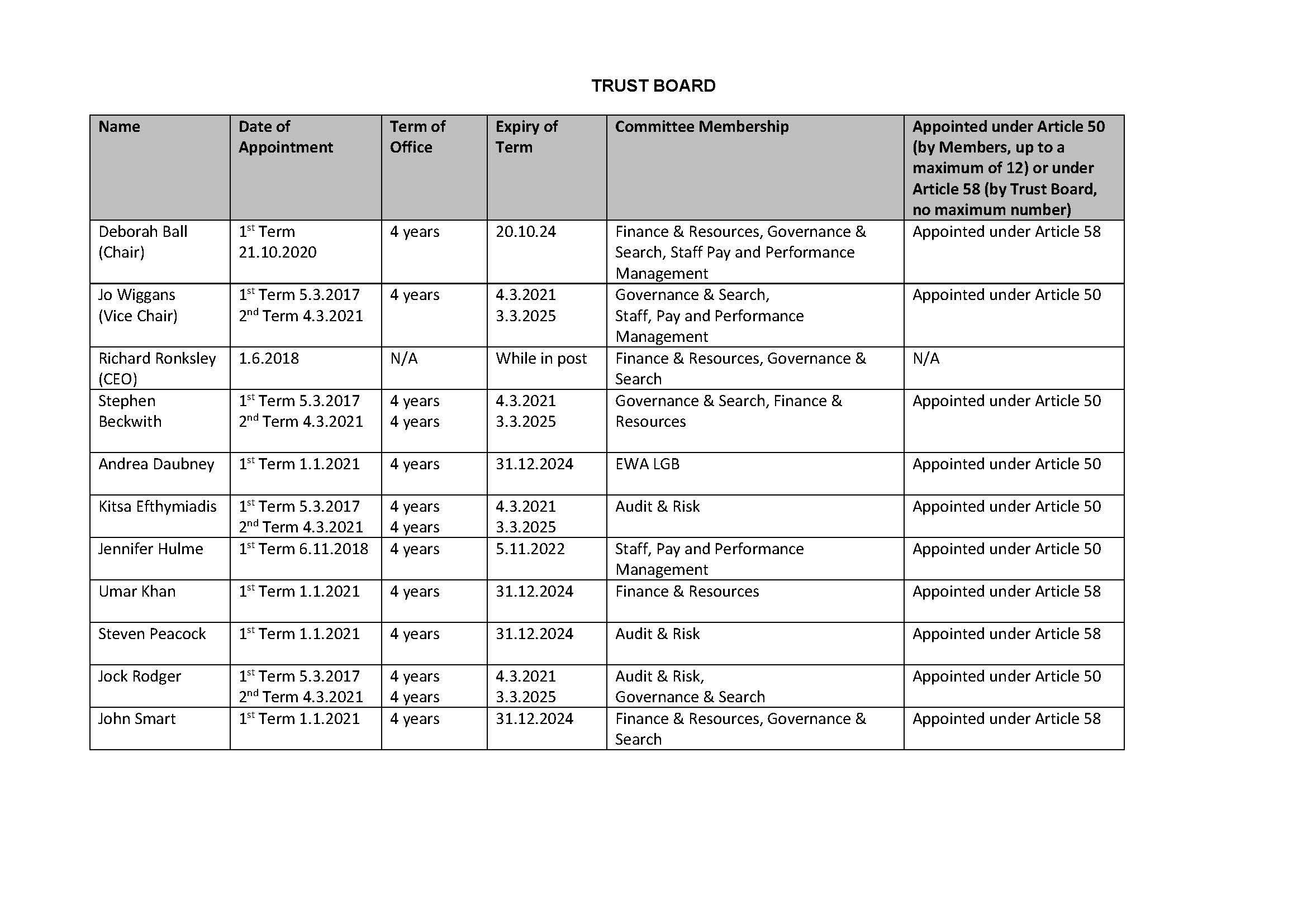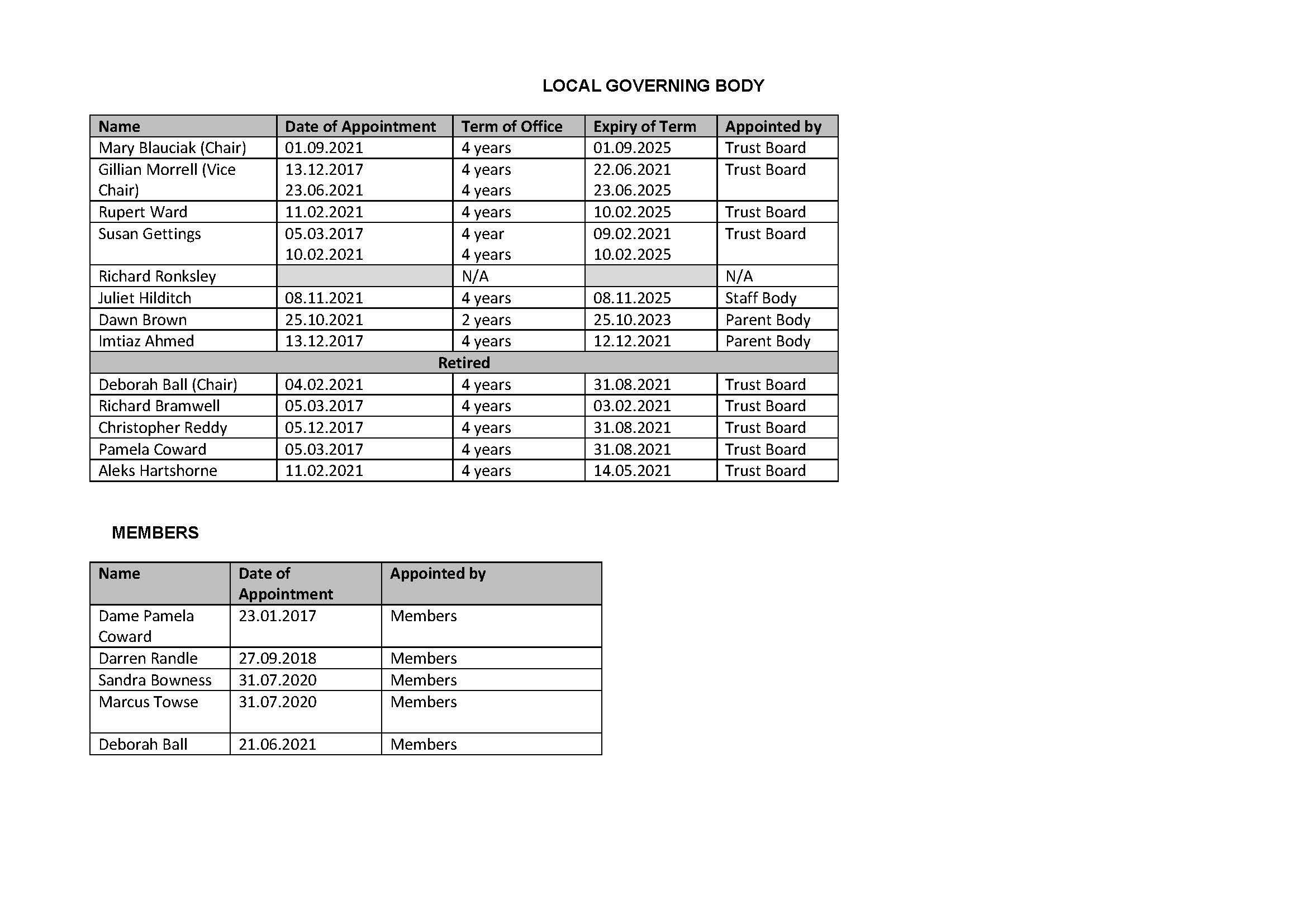 Trust Board Attendance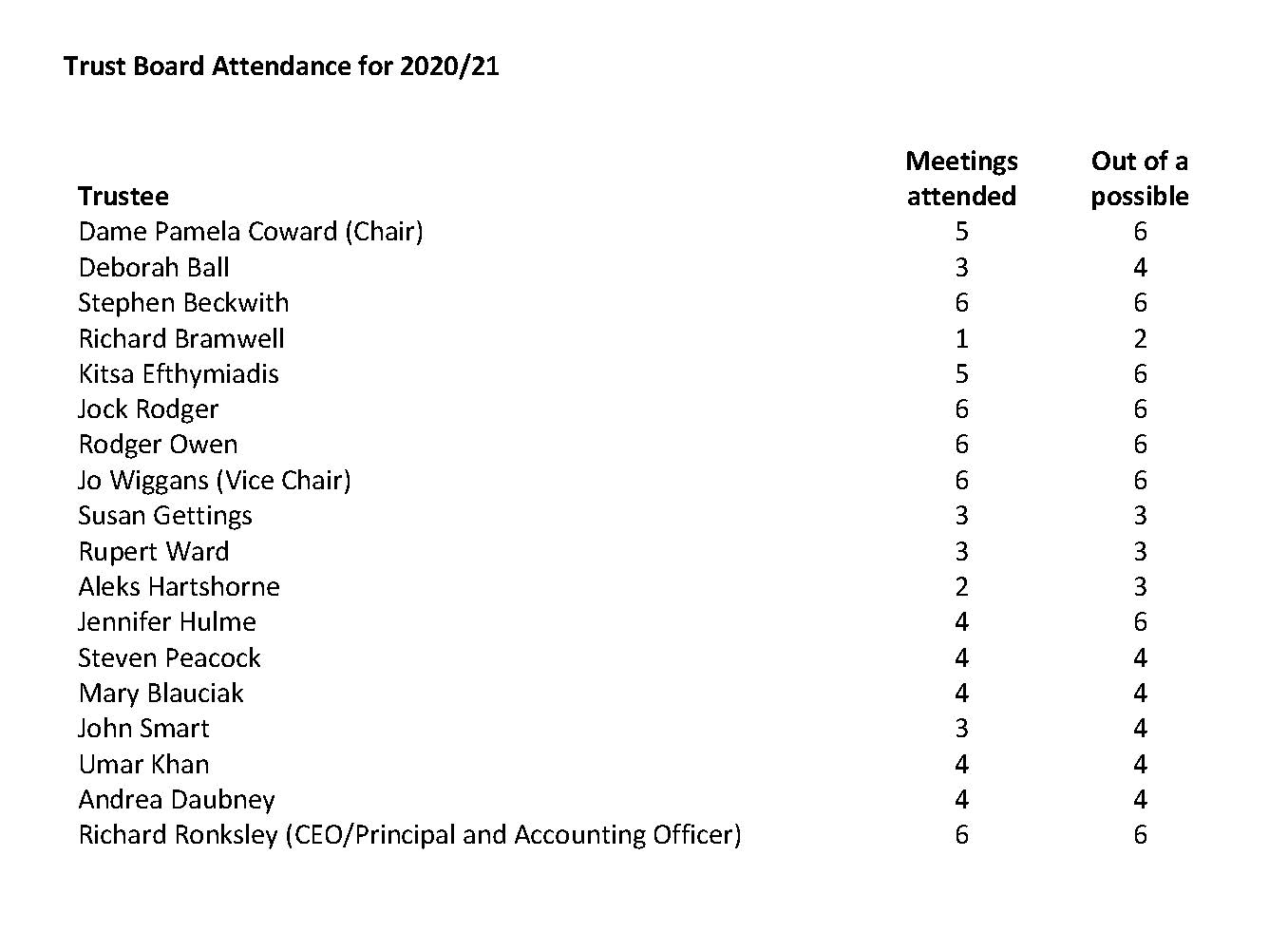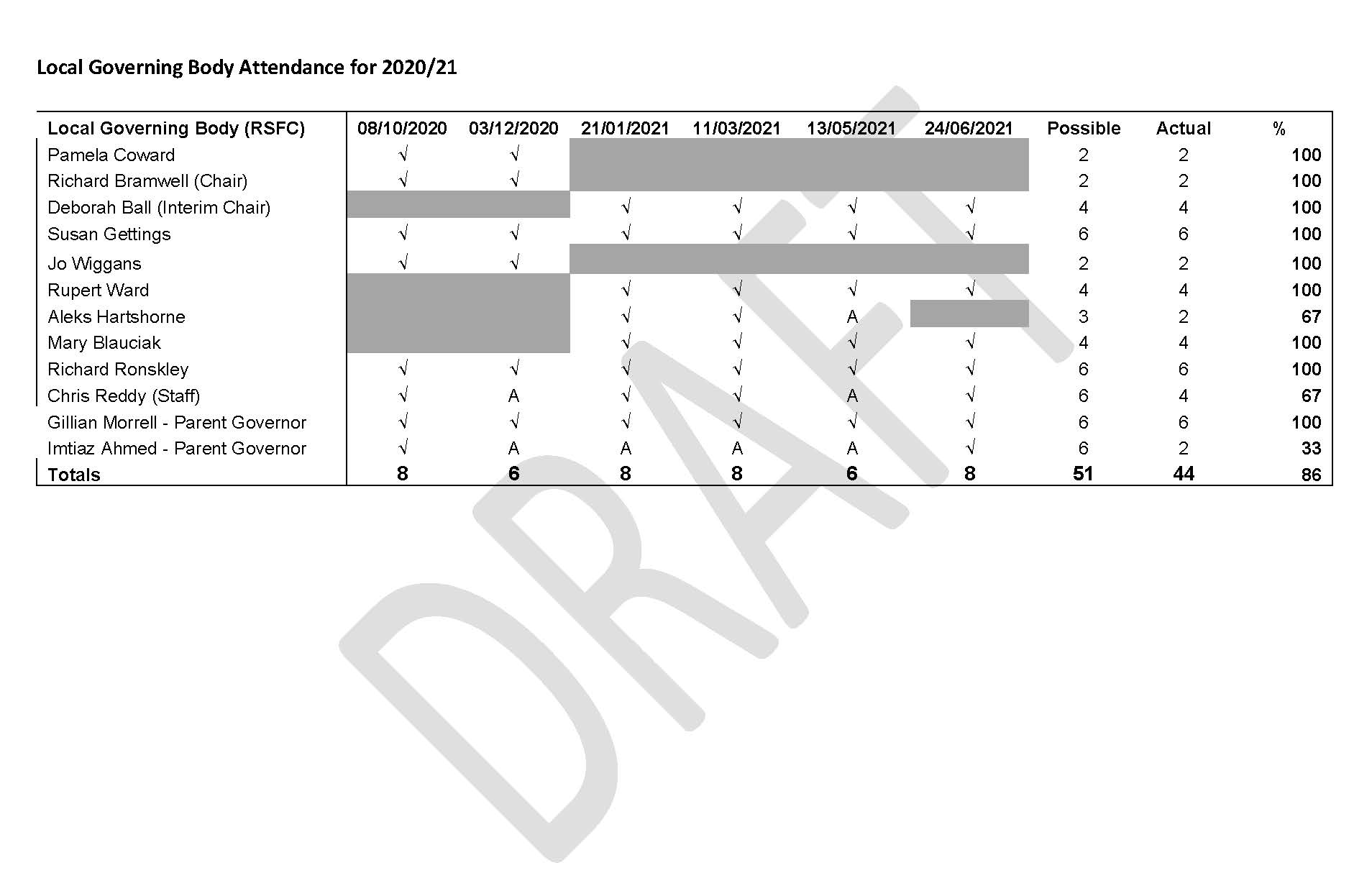 Register of Interest