Where to go for help
Talk to someone. It's important to tell someone how you feel as this may bring an immediate sense of relief.
You could speak to:
Friend
Member of your family
SPDL
Subject Teacher
College counsellor
GP
There are a number of external support services you can access for support with your mental wellbeing.
#Thrive is delivered together with Pennine Care NHS Foundation Trust and Youth In Mind.
Home - Kooth free online support for young people Kooth is an online counselling and emotional wellbeing platform for children and young people, accessible through mobile, tablet and desktop and free at the point of use.
Student Space is here for students through coronavirus. However, you're feeling, help and guidance is available. Explore a range of trusted information, services and tools to help you with the challenges of student life. You can use their search tool to find the services available at your university.
Calm Harm is designed to help people resist or manage the urge to self-harm.
Catch it helps people manage feelings like anxiety and depression and improve mental wellbeing.
Thrive helps you prevent and manage stress, anxiety and related conditions.
Students Against Depression is a website offering advice, information, guidance and resources to those affected by low mood, depression and suicidal thinking.
Togetherall is available for students at eligible universities and colleges who are feeling stressed, anxious, low or not coping. It provides an anonymous online community who share troubles and support each other. It is a safe space as it is moderated by trained professionals who are available 24/7.
SafeSpot is an iPhone and Android app that promotes positive mental wellbeing in children and young people and has been designed to help children and young people with their coping skills.
NHS: Mental Health Helplines for Urgent Help - NHS 24-hour advice and support for you, your child, your parent or someone you care for. Help is available to speak to a mental health professional.
NHS IAPT: free online NHS adult psychological therapies, such as cognitive behavioural therapy (CBT), for common problems involving stress, anxiety and depression. IAPT services can be accessed either through a self-referral by contacting your Local IAPT or via your GP.
Cruse Bereavement Care:Coronavirus, Bereavement and Grief online information, advice and support. Helpline: 0808 808 1677.
Headspace: Headspace for Educators offers educators access to free mindfulness and meditation exercises and resources for every age group, and a free Headspace Meditation App.
Centre for Mental Health:Supporting Mental Health during Covid-19: a brief guide
Worried about your child's mental health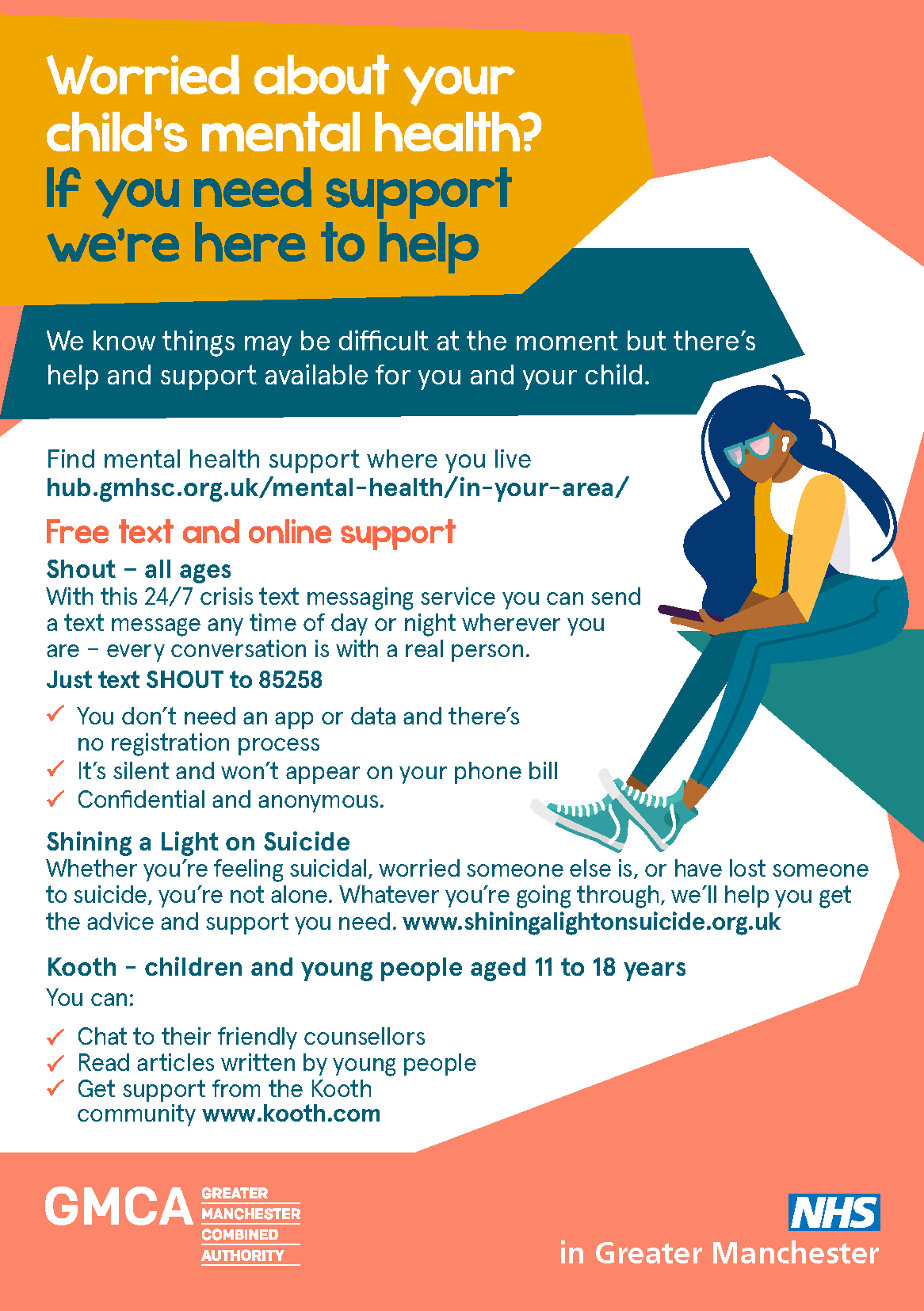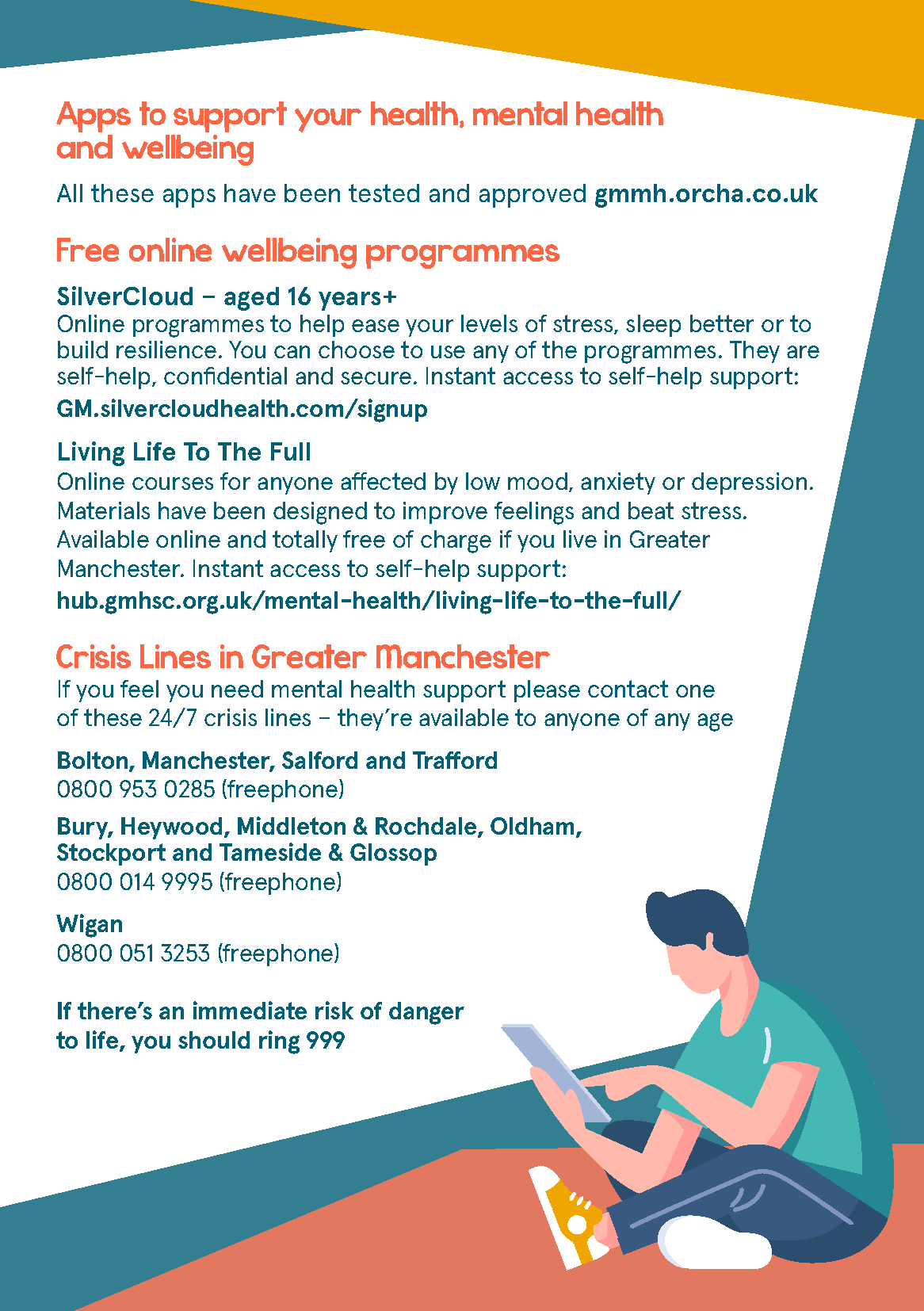 Mental health support for adults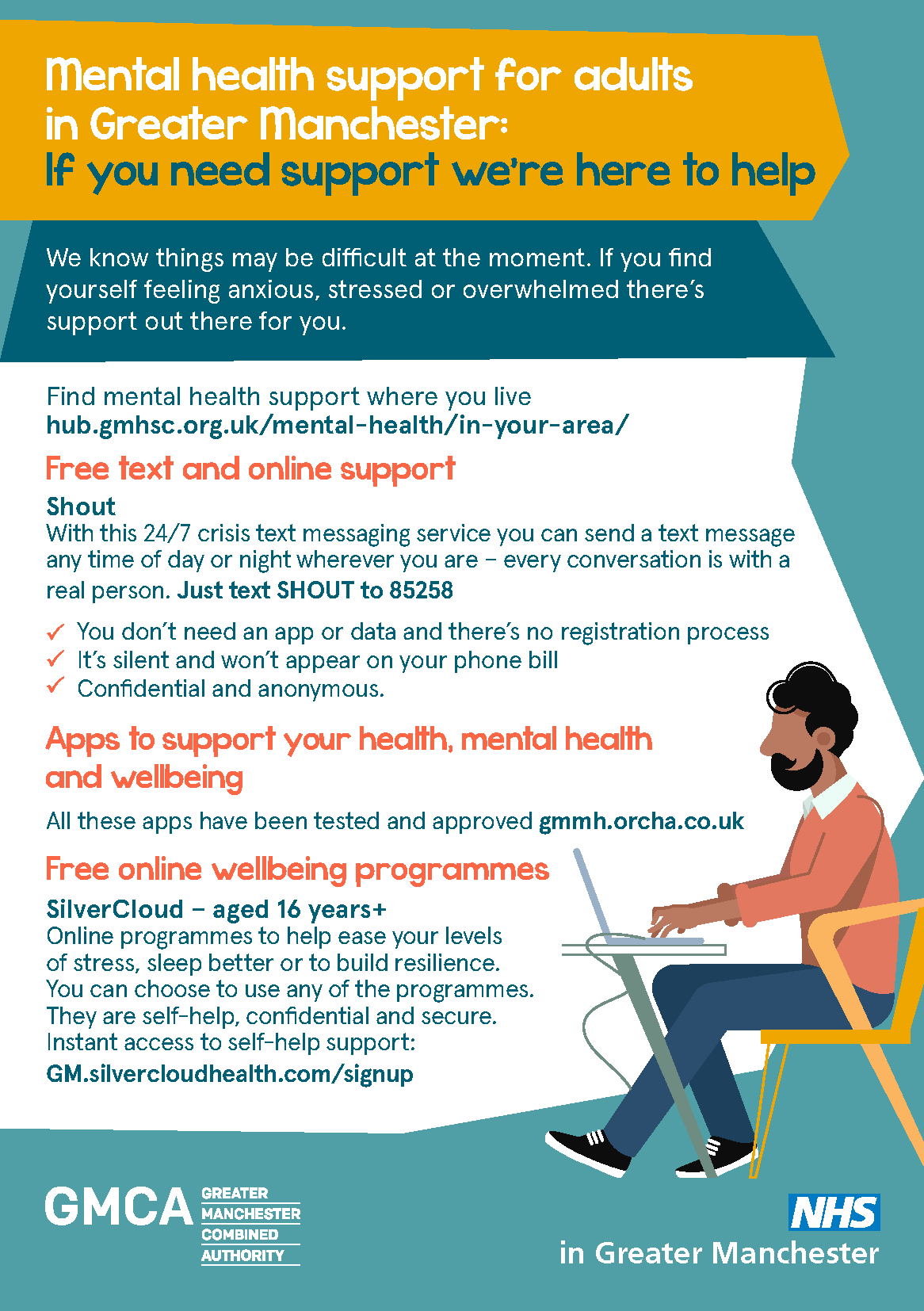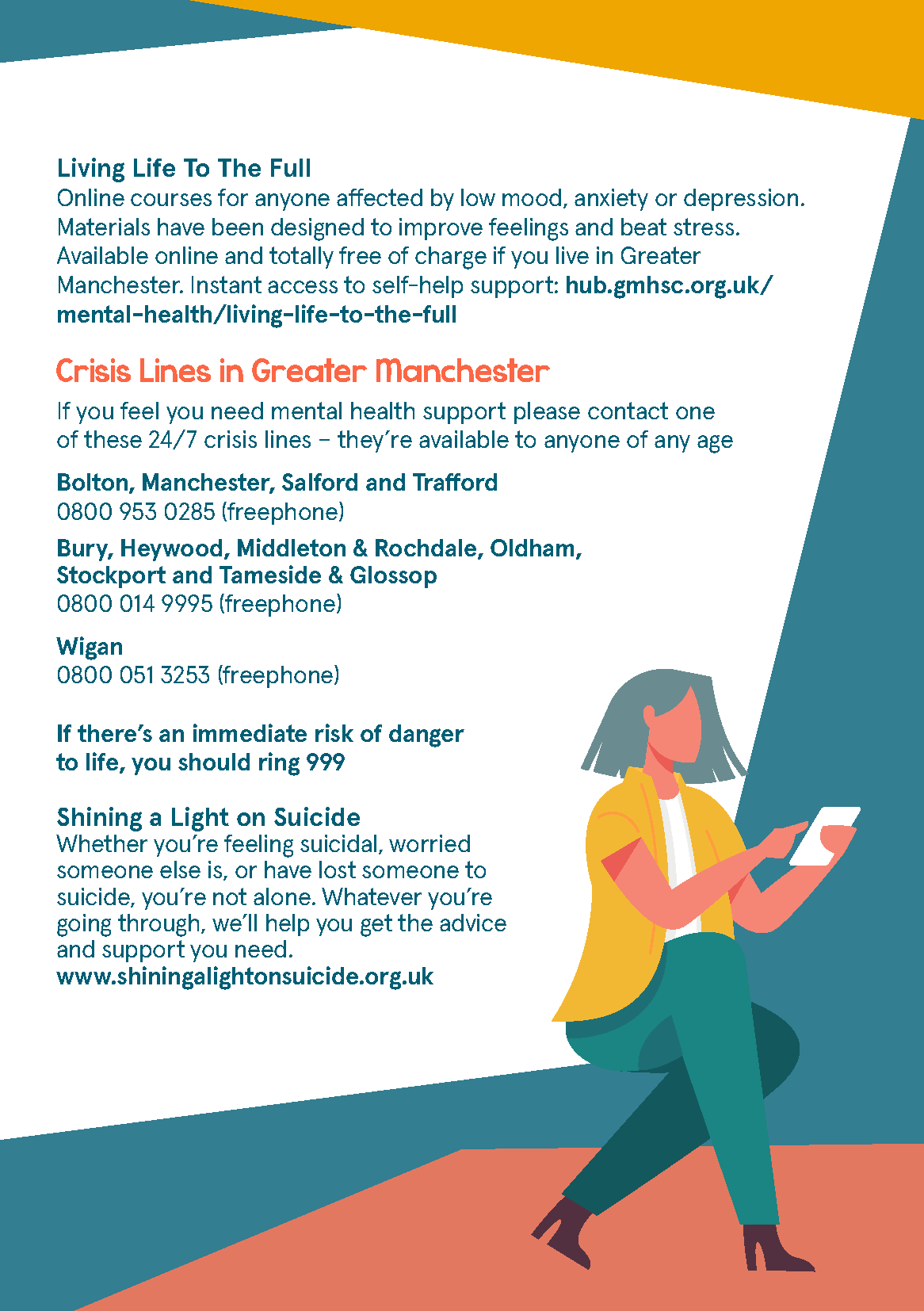 Mental health support for children and young people